Please read the following for the best course experience...
To register a section as complete, click the "Complete & Continue" button at the top right of the lecture:

If you wish to auto play & autocomplete the course, turn on "Autoplay" and/or "Autocomplete", found under the gear icon above the course list. This registers the lecture as complete, loads & plays the next lecture, and so on: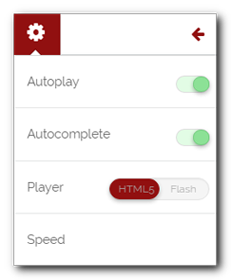 If you experience issues playing the video, try switching to "Flash" by selecting the option in the gear icon (note: the recommended browser is Google Chrome),

If your video is fuzzy, you can also change the quality of playback by clicking on the cog wheel in the bottom right-hand corner and choosing a higher quality of playback

Click the "Complete and Continue" button now. Talk to you soon!

- Fleur
---
Also make sure you join the community on Facebook. Join the Group
HERE