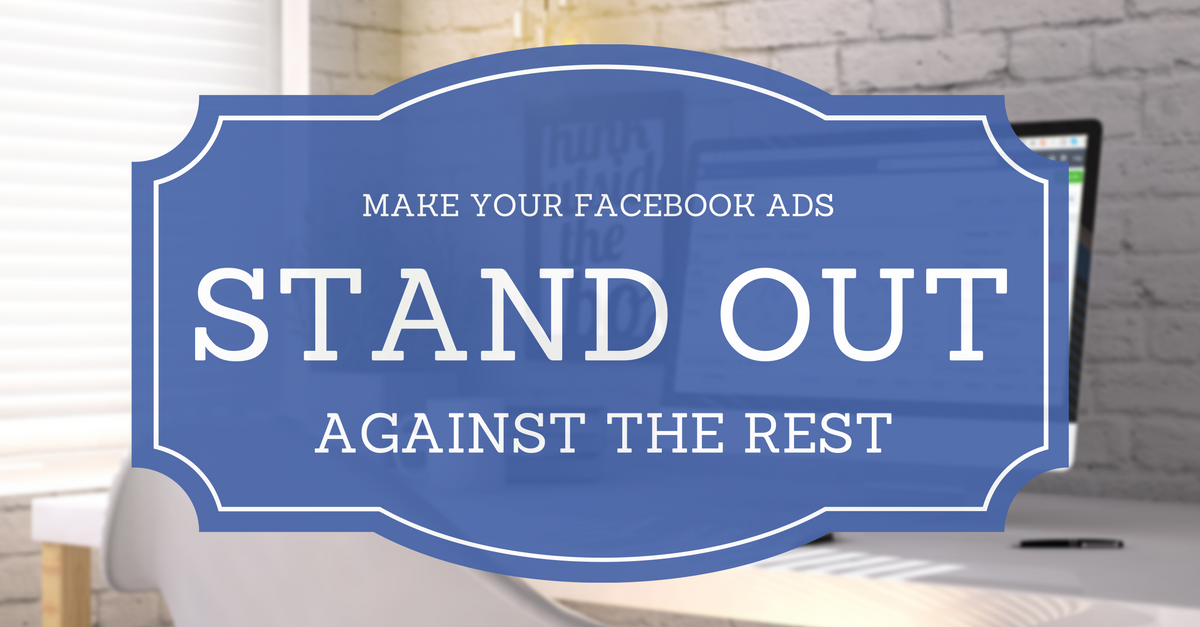 As you run more & more ads inside Facebook, you may be looking for ideas and tips to make your ads stand out against others. In this post I will review a few tips to get you started on some outside of the box ad ideas. Mixing up the type of ads, customize your design and throw in some social proof to get you started!
1 – Type of Ad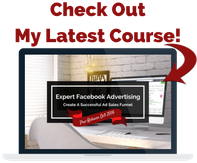 First up, let's take a look at mixing up the type of ad you start with. Don't assume that just because you want someone to visit your website that you should run a "clicks to website" ad. Instead start looking at different ways people can consume your ad that would entice them to seek out your site for more information or sign up to your list.
If you have the means & creative fortitude, I suggest checking out canvas ads at some point. The canvas ads can utilize a 360 camera view and more. They are new, and not many people are using them yet but as people become more accustomed to setting up 360 video & pictures they will be used more often.
If you are not yet ready for canvas ads, that's ok. Something else you might want to try is recording a livestream video on your page and running a "video views" ad. Right now Facebook wants to promote livestreaming so you will get a very good return on the results by running an ad with a live video. When you do your livestream, link your website or freebie in the status update and people will go grab it after they watch your stream replay.
Lastly, try a hybrid. If you have a pre-recorded video but you want people to click over to your site I suggest running a "clicks to website" or "conversions" ad but instead of a picture, upload that video. This performs differently from a video views ad as the ad will be served up to people more likely to click or sign up for your offer. Plus you get a cool call to action button under your video!
2 – Be Creative
Second, let's talk about your ad creative & copy. If you are running an ad with a photo instead of a video you really want to nail this one. So many single photo ads are being run and they show up in the newsfeed, so make sure it will immediately catch your viewer's eye.
The first secret in ad design, experiment with your audience. Try designing ads with pictures that have people or yourself in it, then try an ad without people but instead some bright colors and shapes. See how your cold & warm audience reacts to both. Most often you will find that your warm audience will react well to photos of yourself, and the cold audience reacts better to photos of other people or the colorful geometric shapes. For my ads, I get the opposite effect which is why I suggest experimenting first.
Another little secret that a few people out there have discovered is the use of "yellow". There is something about yellow ads against that blue of Facebook that outperform ads with different color schemes. Again, experiment with this, some people have found yellow to be their secret savior so make sure you try it out. Likewise, ads in Instagram you should apply photo filters. Make the pictures look old, faded & over exposed. Everyone uses filters in Instagram, so make your ad look like what exists on the platform right now.
My last design secret, use emojis in your ad copy! Previously we could copy/paste them in Power Editor but it looks like Facebook removed that feature. What I do now is open up the Ad Manager app on my phone, edit the ad in there and add emojis. If you run your ad to display only on mobile devices, you should definitely add some emojis! Put them at the beginning so they are front & center, they will stand out against other people's ads for sure!
3 – Social Proof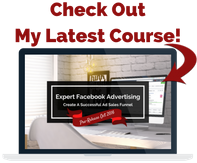 My last tip is a single one; add some social proof to your ads! Think of a way to showcase your customer testimonials and props. People love hearing what others have to say about you & your business. If you have some awesome testimonials, get them out there!
You could add this through a testimonial video ad, or a picture of your customer with a quote of what they have to say. If you have multiple testimonials, consider doing a carousel ad to showcase multiple customers spreading the good news to everyone. Be creative with this, and you will see great results!
Go On, Get Started…
This post should give you a few great ideas to really get moving on making your ads pop & stand out! Remember to experiment with this stuff to see how your audience reacts. If you see a positive result, keep doing it or do it even more, your ads will thank you!
What are some creative things you have done with your ads? Leave a comment below…
---
About The Author

Fleur Ottaway is a technical marketer and trainer who loves teaching and consulting. Applying her background in IT and marketing, she helps businesses learn how to leverage technology for growth.